Bria does not have a password reset link presented in the app itself.
If enabled, it is possible to reset the password. If your account does not allow for this, get in touch with support@babelforce.com
If enabled, this is how it works:
Password reset: https://ccs3.cloudprovisioning.com:18082/userportal/login.html#reset
1. Type in the email address twice - the group is not needed!

2. You will then get sent a temporary password which you type in in the next step: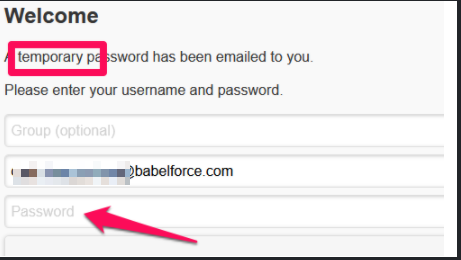 3. Set your password in the next step.