Please make sure to download the correct app, you might find up to three apps in your store, Bria, Bria Mobile, and Bria Enterprise. Your login will only work for Bria Enterprise.

If login issues that only occur on mobile continue, please provide a login log.
1. Try (and fail) to log in.
2. Press and hold the login button until a prompt shows that ask you if you are suffering from technical issues and would like to send a analysis to the support team.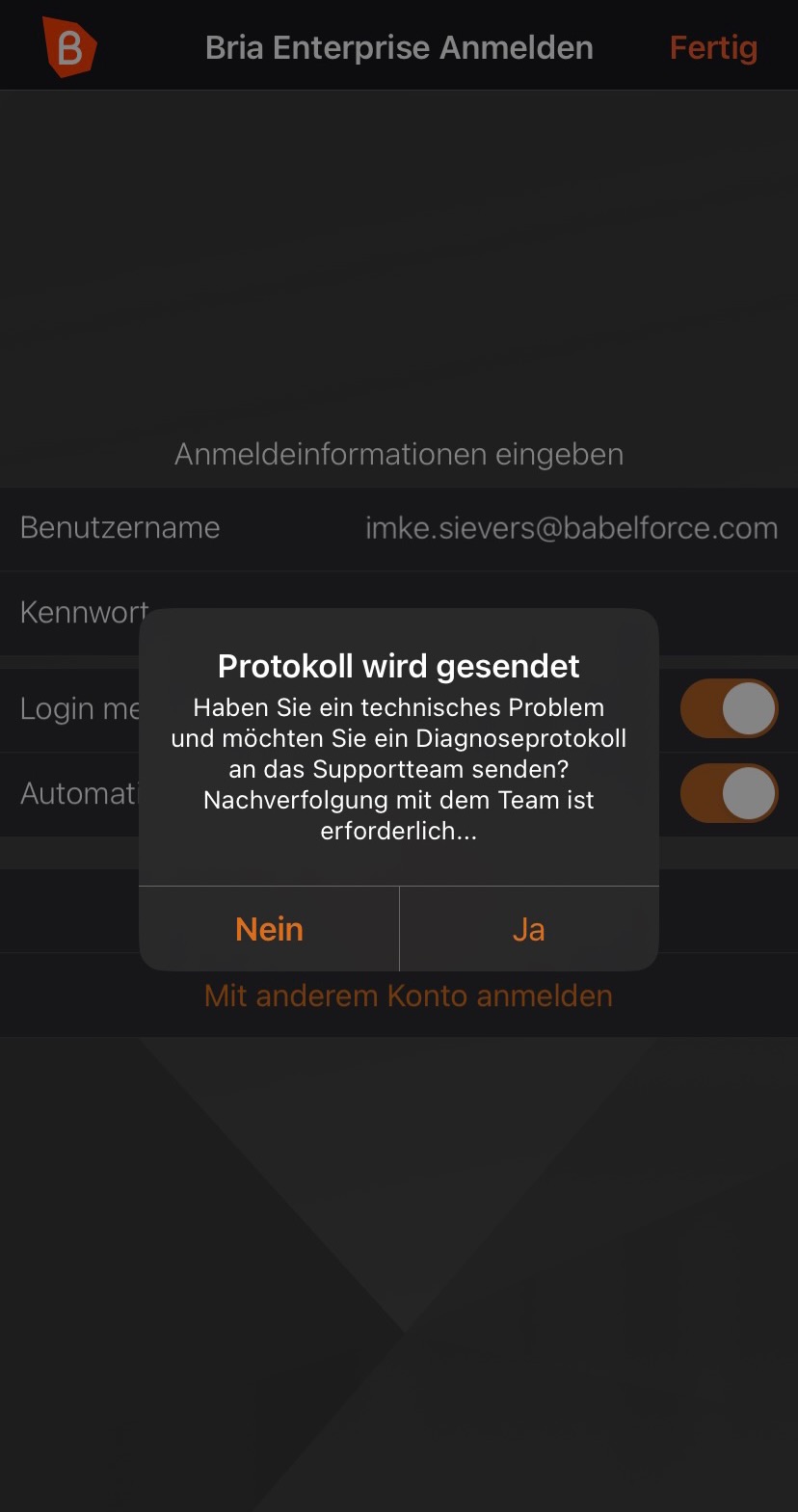 3. Say yes.
4. A new prompt will ask you to add a description. Enter a description (optional) or just continue.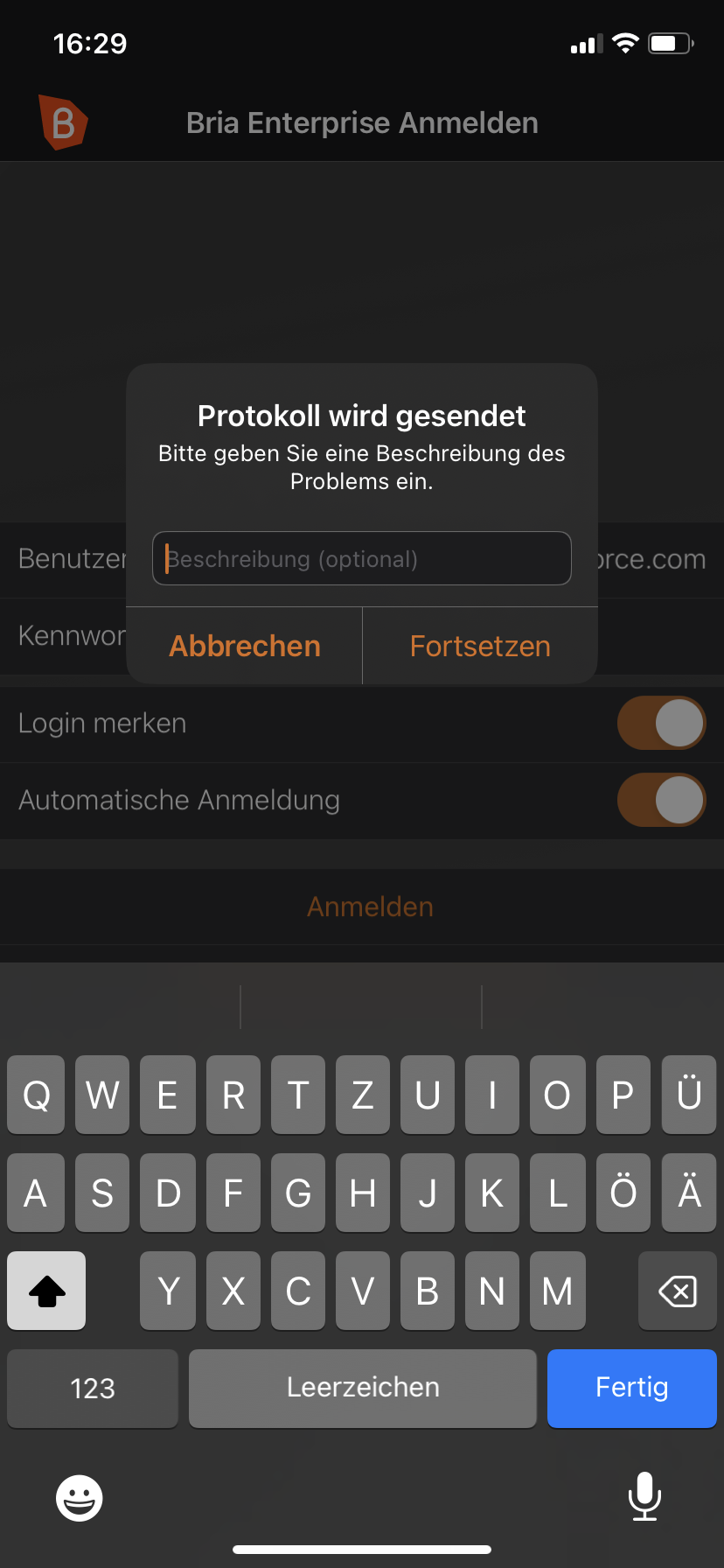 5. A new prompt will show your Ref#.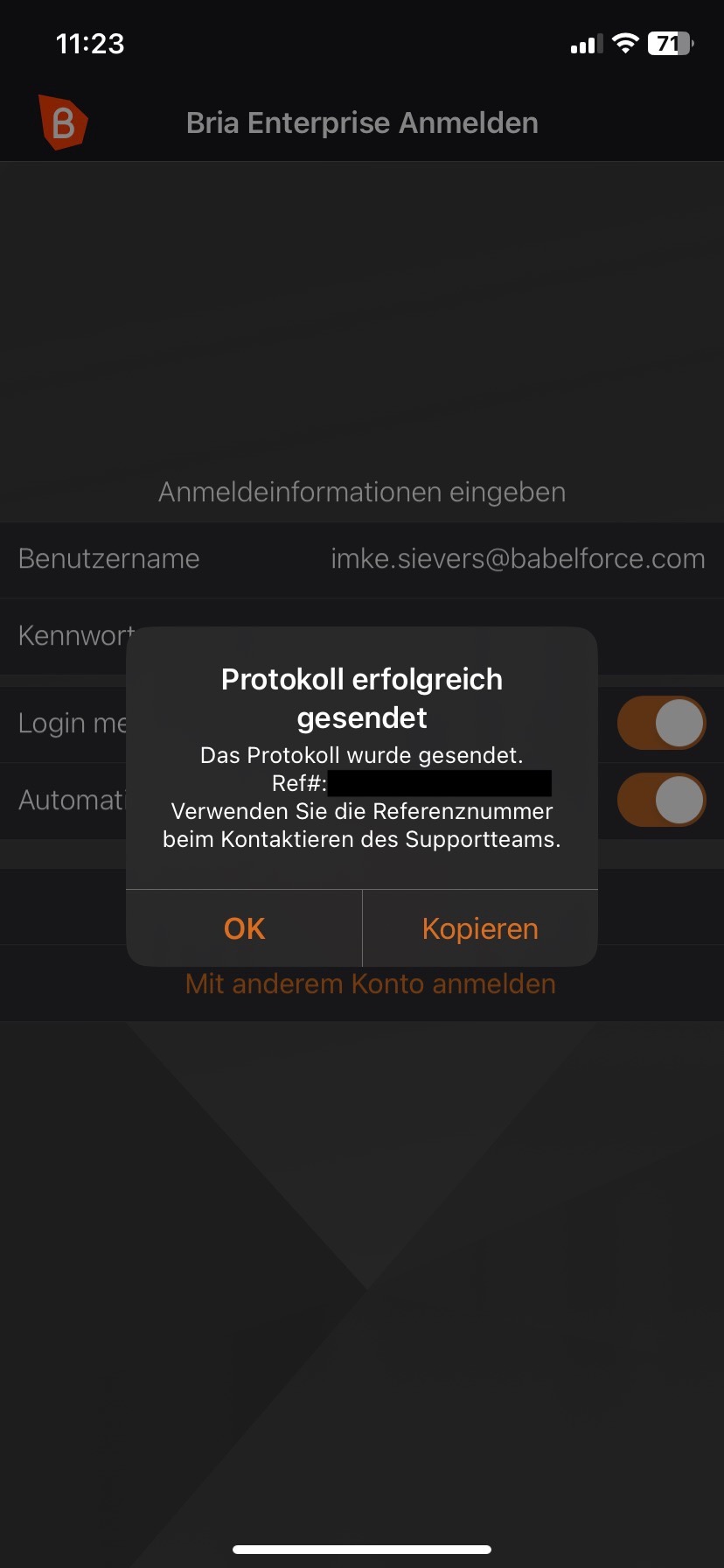 6. Kindly share it with our support team and they can get in touch for you.