This article will help you to set up and test your audio and recording devices. It also explains how to put your Bria Enterprise on debugging mode, what to do with the log file, and gives you examples of why debugging might be necessary.
Check for updates regularly
Please make sure to regularly update Bria to avoid any issues. Before opening any bug report, ensure your Bria is running on the newest version. Below you can see how to do that: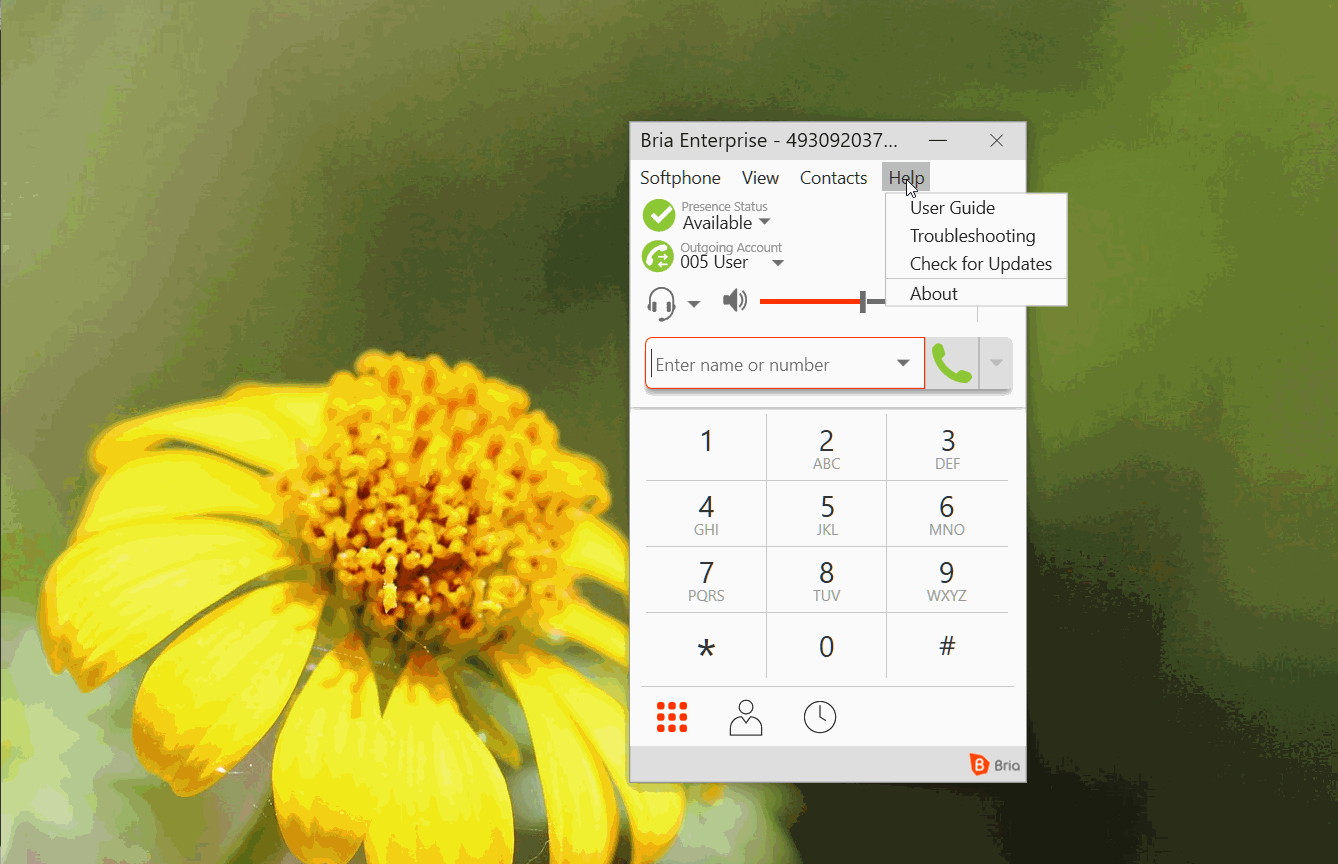 How to troubleshoot errors
– Unable to Connect to the Server error
Windows:
Exit out of Bria from the system tray, by right clicking on the Bria Icon and choosing "Exit".

​

Then, please right-click on the start menu, and click on "Run".

​



In the new window that appears, type in "iexplore https://login.bria-x.com/status" and click "OK".

​

A Microsoft Edge window will open and the web page should say "All seems well". You can now close this window and re-open Bria. The error should then be gone.
If you still get the error, try the exact same steps but this time with https://secure.counterpath.com as the URL. In rare cases this is necessary.
Mac:
Exit Bria:

In Safari, enter https://login.bria-x.com/status and you should see a page like this:


Try starting Bria.
Source: https://support.counterpath.com/hc/en-us/articles/9937535992343-Unable-to-Connect-to-the-Server-error
Setting up and troubleshooting your devices
It is a good idea to make sure your audio and recording devices work. Click on
Softphone >> Preferences
In the pop up window, select Devices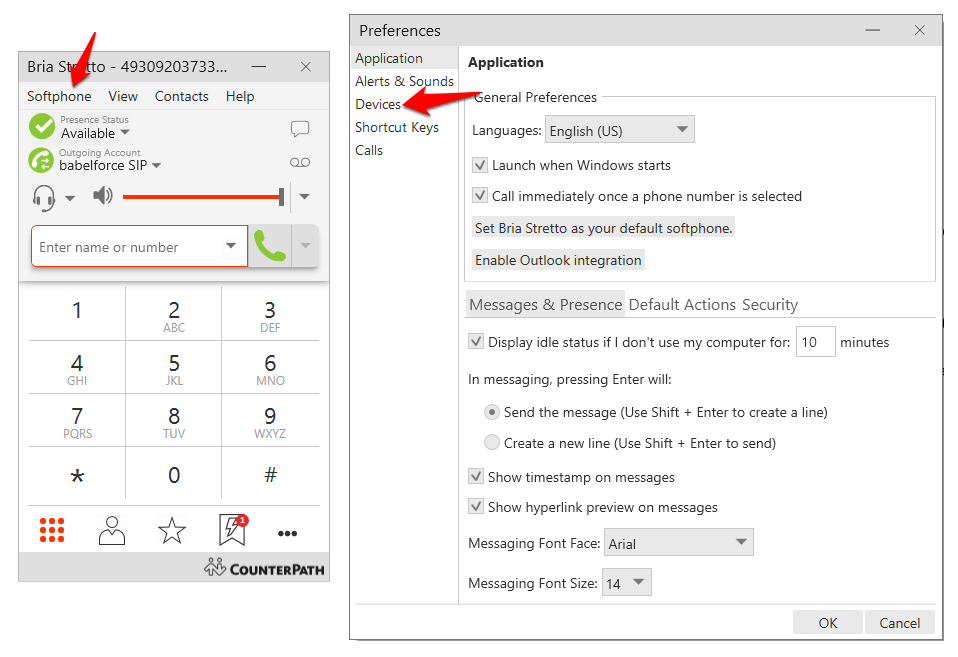 First, check which speaker and which microphone is selected. You have two options:
Select the device from the drop down list you are using (in this example the speaker is set to Sennheiser USB)
If the system settings match, you can also choose the Default Communication Device. Before picking this option, make sure that the correct device is set as the default. If you are unsure how to set a default audio device on your machine, we suggest using a search engine of your choice to find out.
After you have selected the correct devices, you can test them out independently before starting calls. Click on Test Devices to do exactly that.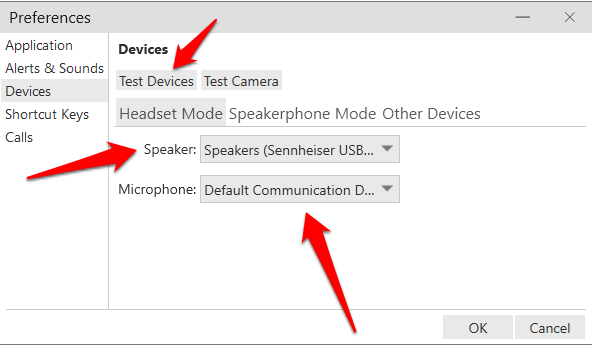 In Test Devices you can now check if your microphone works (if it does, the green bar will move when you talk). You can also listen to a music tune to test your audio by clicking on Play next to the drop down menu for the audio device.
Bria Enterprise will recognize if the device works: the warning sign will change into a green check mark and tell you that you are ready to go.
Under Troubleshooting you can do more by clicking on Support. More detail about this will be given in the next section.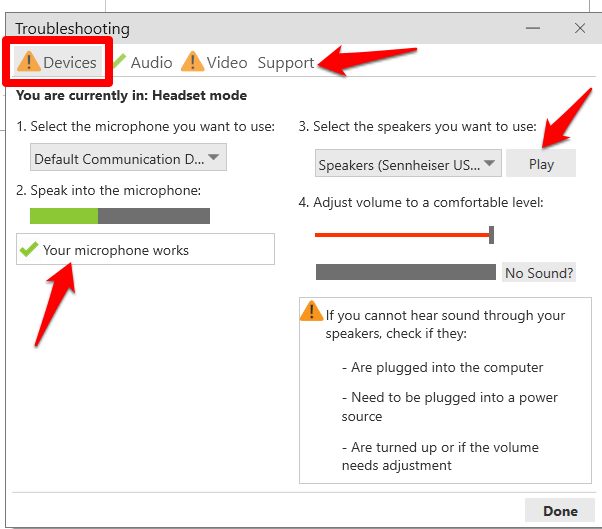 Debugging Mode
Sometimes agents cannot pick up a call, or a call is suddenly interrupted, or the phone rings even though the agent is in a call.
These cases are rare and usually caused by problems specific to the user's network or hardware. To figure out what the issues are with a troublesome workstation, you need to put the Bria Enterprise Log Level to Debug. You can do this by clicking on Support in the Troubleshooting section. Here you can move the controller to Debug (see screenshot below).
As soon as the problem is experienced again, go back to the Support section in Troubleshooting and click on View Log.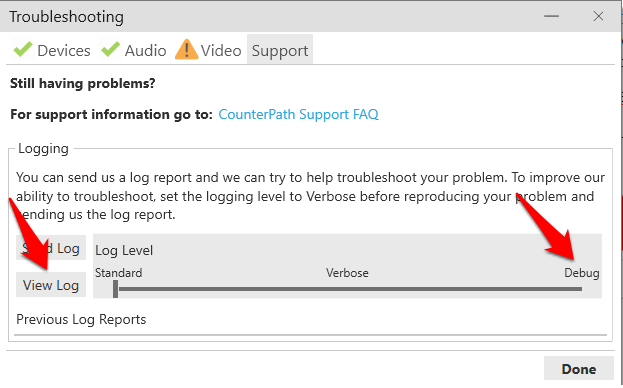 A log file will open. Just save it as a new text file and send it to support@babelforce.com. With this information we will be able to examine the error(s) in detail and help solve the problem.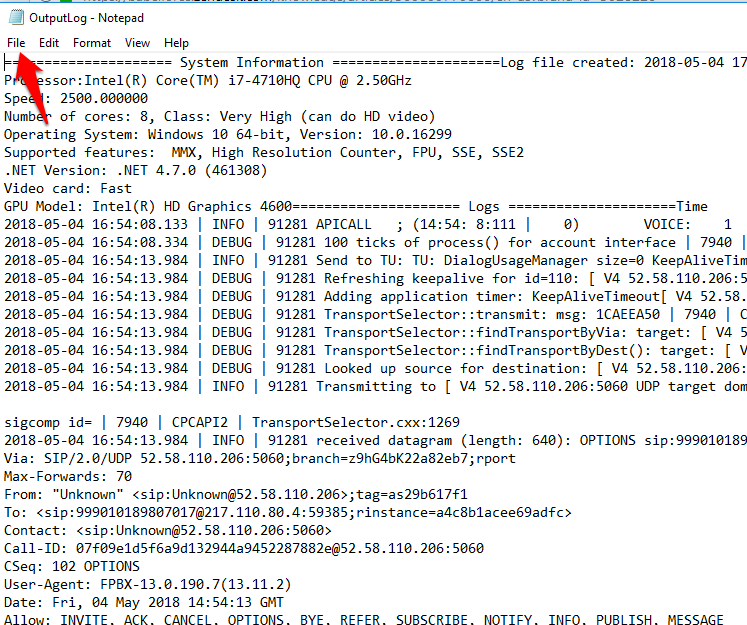 Clearing the cache of Bria
After updating your Bria to a new environment or making changes to your Agent ID number, the Bria sometimes shows the following error message: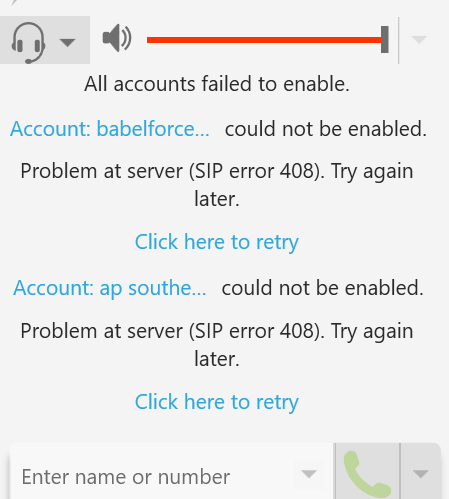 Here, the Bria tries to enable an account that doesn't exist anymore. This problem is connected to a local issue on the agents PC and can be solved easily:
To do so, please delete the Bria XMPP settings locally. Therefore, please delete the following folder on your PC:
C:\Users\[USERNAME]\AppData\Roaming\CounterPath Corporation\Bria Enterprise
Troubleshooting questionnaires if the problem remains:
If the solutions and advises above do not solve your problem, fill out our form on "Audio and connection issues" if you are experiencing audio and connection problems and the form "Snom and any phone related issues", respectively, if your problem is of other nature.
1. Audio and connection issues
2. Snom or any phone related issues