Kustomer has been set up with the option to use click-to-call. That means that agents do not have to manually type in the customers' phone numbers into the babelConnect app in order to make outbound calls. Instead, they just click on the number saved in the customer profile and the babelConnect app gets populated automatically initiating an outbound call.
If you want to use click-to-calll in Kustomer there are some steps you need to complete to enable it. We'll guide you through these now:
Set up a team in your Kustomer account (Settings > Users > Teams)
After choosing the name, click on the Members tab to assign members to you team
Next, click on the tab Routing profile and toggle the switch to Enable Team Routing:

As shown in the screenshot, select "babelConnect" as the external queue.
Save the changes
Note: for click to call to work, you have to be logged into Kustomer with an agent that is synchronized with babelforce and who is part of the respective team. Otherwise it will not work.
In the customer profile you should now see a small phone icon: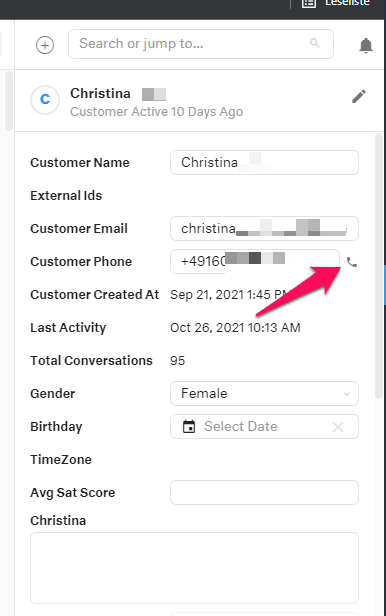 That's it. You can now use click-to-call in Kustomer.