In this article, we will guide you through the essential steps to enter an outbound campaign via the babelConnect app, empowering you to connect with your prospects and contacts effectively. Let's dive in and unlock the potential of this application for your outbound endeavors.
Please be aware: to enter a campaign, this feature must be enabled for your service and both lead lists and campaigns must be set up. This article only explains the agent side.
Getting started
Start by logging into the babelConnect app. Once you are logged in, click on the headset symbol.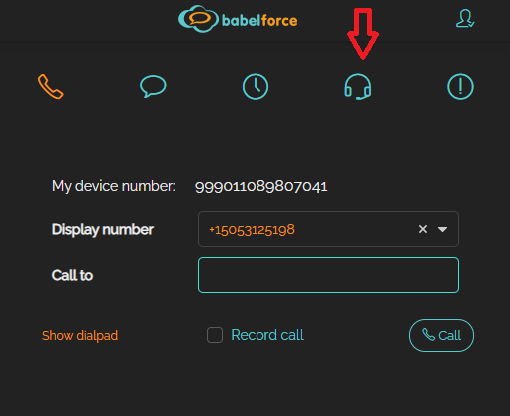 This will open the outbound dialer tab.
Joining a campaign
To join a campaign, click on the down arrow and choose the campaign you want to join (team leads should tell their agents which campaign to join). After the campaign is chosen, click on "Enter campaign".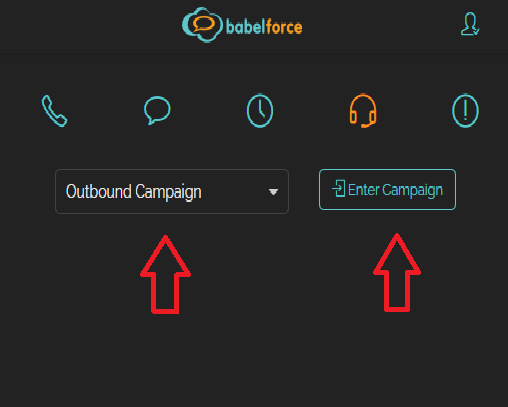 The moment you click "Enter campaign", your softphone will ring. The call must be accepted to join the campaign. An automatic audio prompt will play to indicate that you have joined the campaign.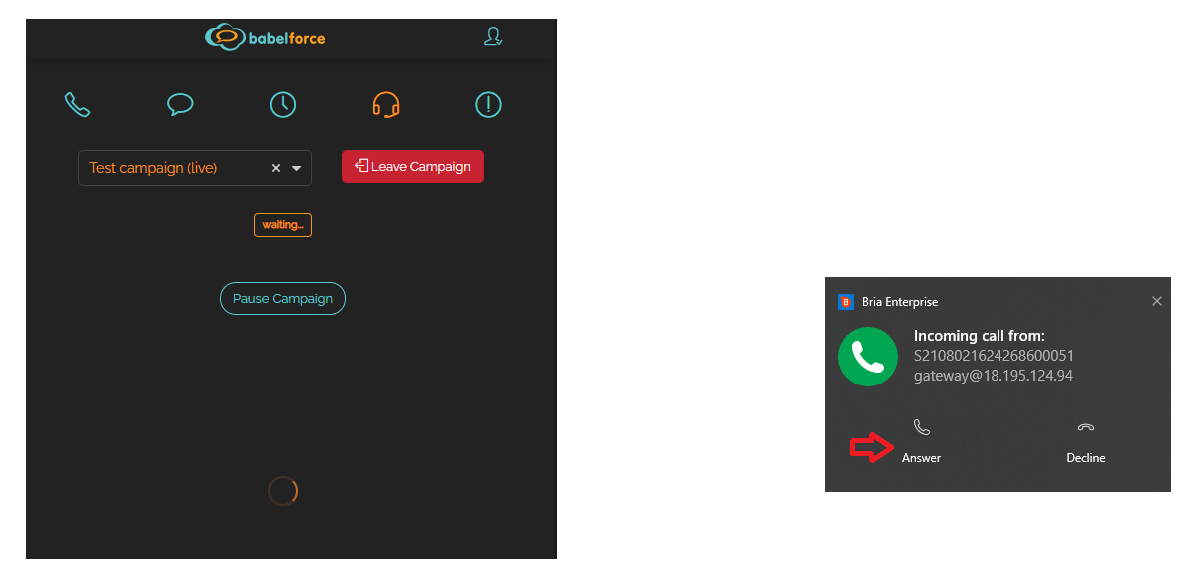 Taking calls
After you entered the campaign, it is paused for you by default. To get started, click on "Resume campaign". You will now be placed in the campaign.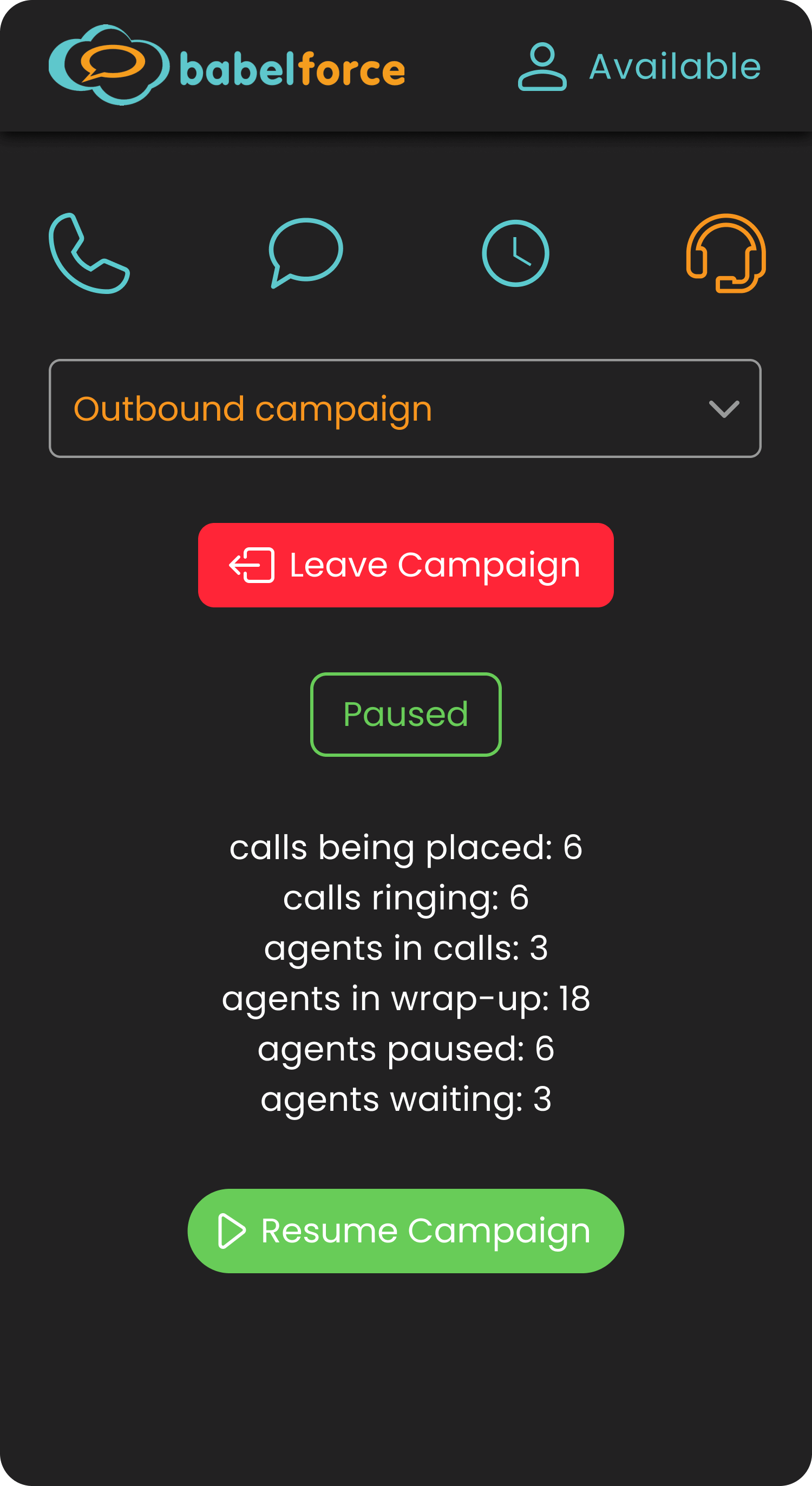 The dialer will now try to connect you with leads from the campaign list. The first successful call will be bridged to you. While you are waiting you will see the following information: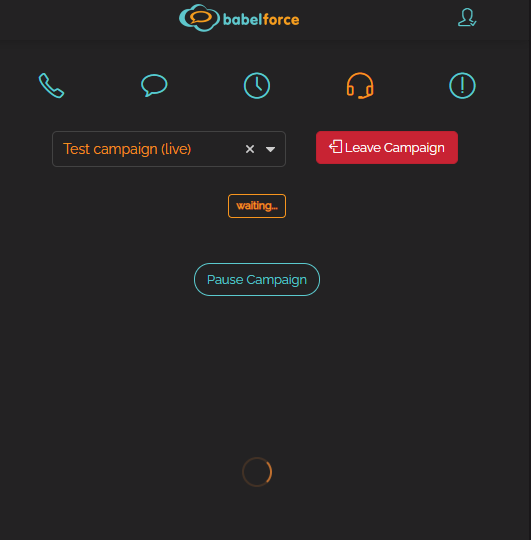 The moment you are connected, you will see something that resembles the next screenshot: the status is "bridged", you can see the call duration, the phone number and caller ID, and you may also see contact information.
Watch out: even if the customer ends the call, you must click on "End call" to finish the conversation.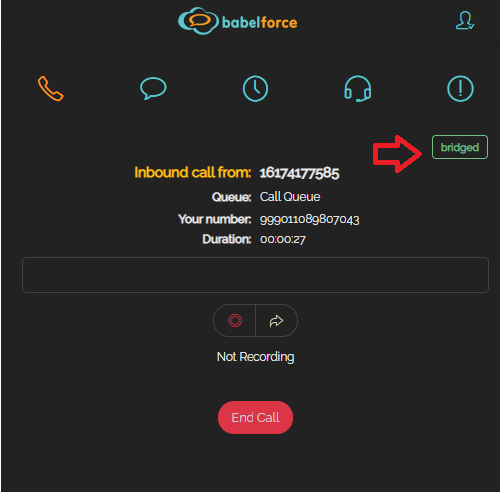 Call outcome
After the call has finished, you must select the outcome of the call. Here you will find more details on the outcome reasons and how the selection of one reason will influence the lead pool.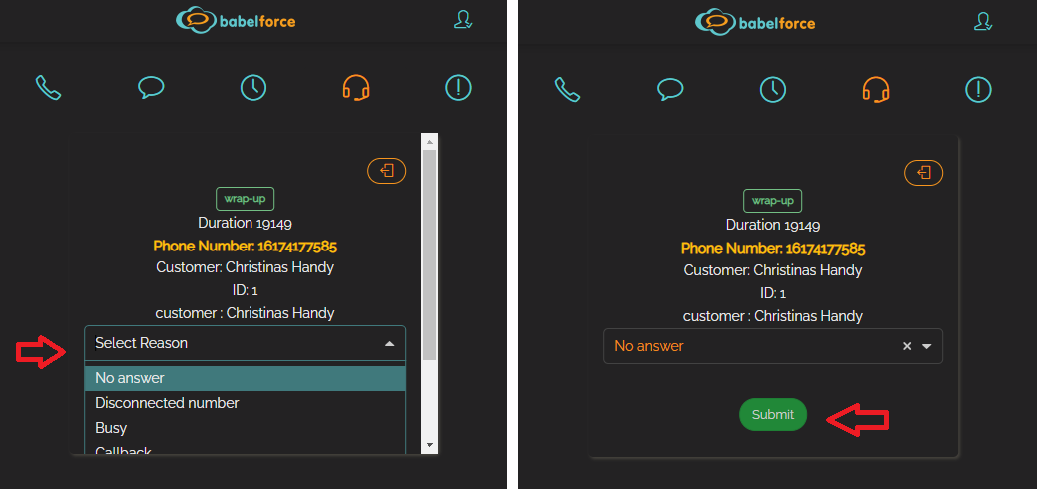 Pausing and leaving a campaign
There are two options to interrupt the dialer. You can click on "Pause campaign" - you will still be connected to the dialer and can resume the session with one click.
Or if you want to call it a day or switch campaigns, you have to press the little red sign with the arrow pointing right, in the top right-hand corner.
Good to know: you cannot leave a campaign if you are in a call. You can only leave the campaign if it is paused or if you are waiting to be connected.