To make the most of all babelforce services in combination with agents, we recommend using the babelConnect app.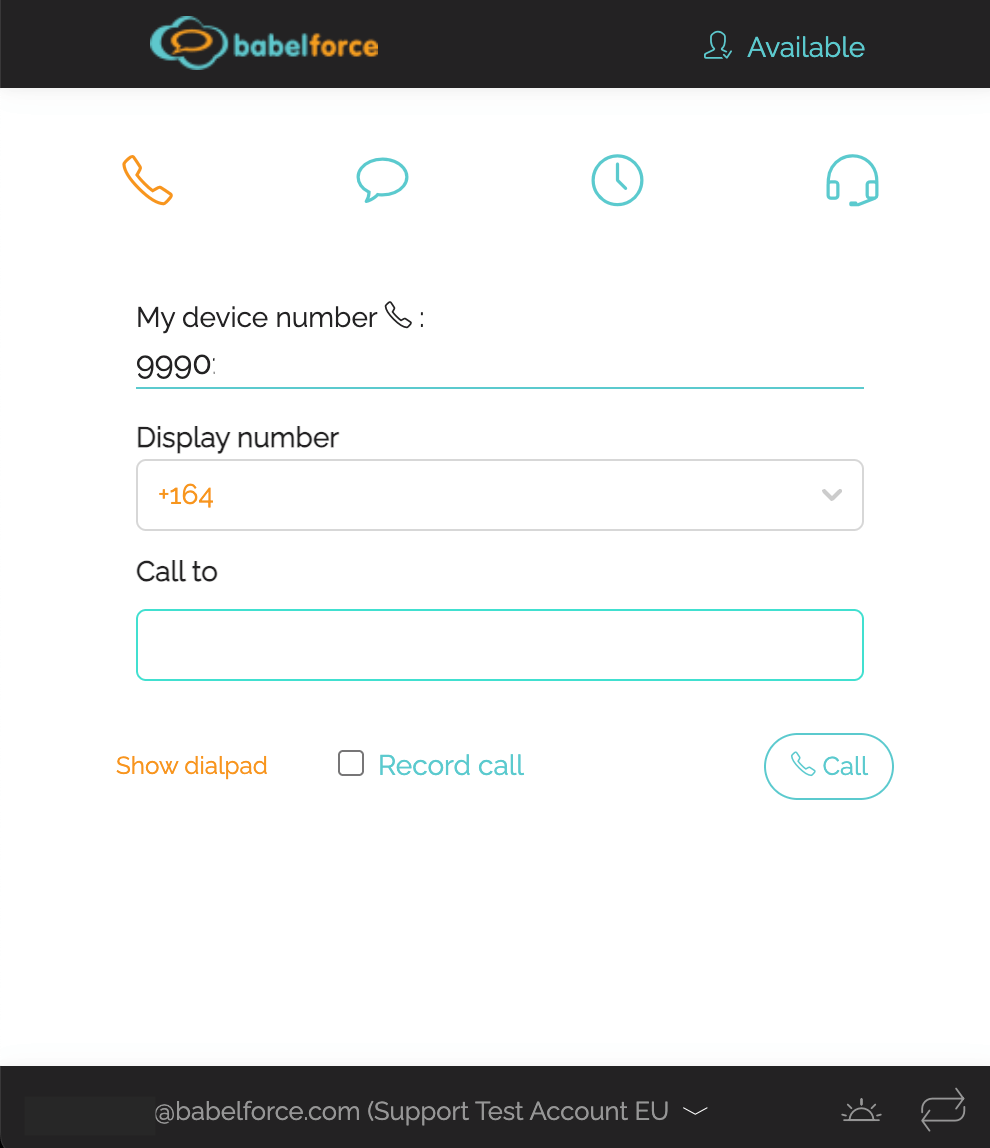 This out-of-the-box application provides agents with an interface to use the babelforce platform. All calls are processed via this app, incoming as well as outgoing calls. It has many advantages which be summarized in this article.
You can find detailed step-by-step explanations in other articles (also see links provided).
What babelConnect allows you to do:
Display call specific information, for instance "Call Queue"
Control agent availability
Initiate calls to customers
Adjust the 'Display as' number (the number customers see when you call them)
Enable the browser phone (only if this feature was purchased)
Enter outbound dialer campaigns (only if this feature was purchased)
There are three different versions of the babelConnect app - all have the same functionalities described above, however each brings its own features. Decide for yourself which fits your processes best.
Embedded babelConnect: you can download babelconnect from different vendors, like Zendesk, Freshdesk or Salesforce
Stand-alone app - The stand-alone app will always stay open in one of your tabs.