Once you have created your babelDesk, you need to add its contents. To make babelDesk both flexible and easy to use, we've created widgets - predefined setups of your data that with help of specific filters and/or metrics will show only the information you want to see.
Adding widgets
You can add widgets to your babelDesk from two points in your account:
1. In your babelDesk overview page where you can see all your dashboards (Global Settings > babelDesk) - find your dashboard and in the column 'Widgets' choose the specific widgets from the drop-down list: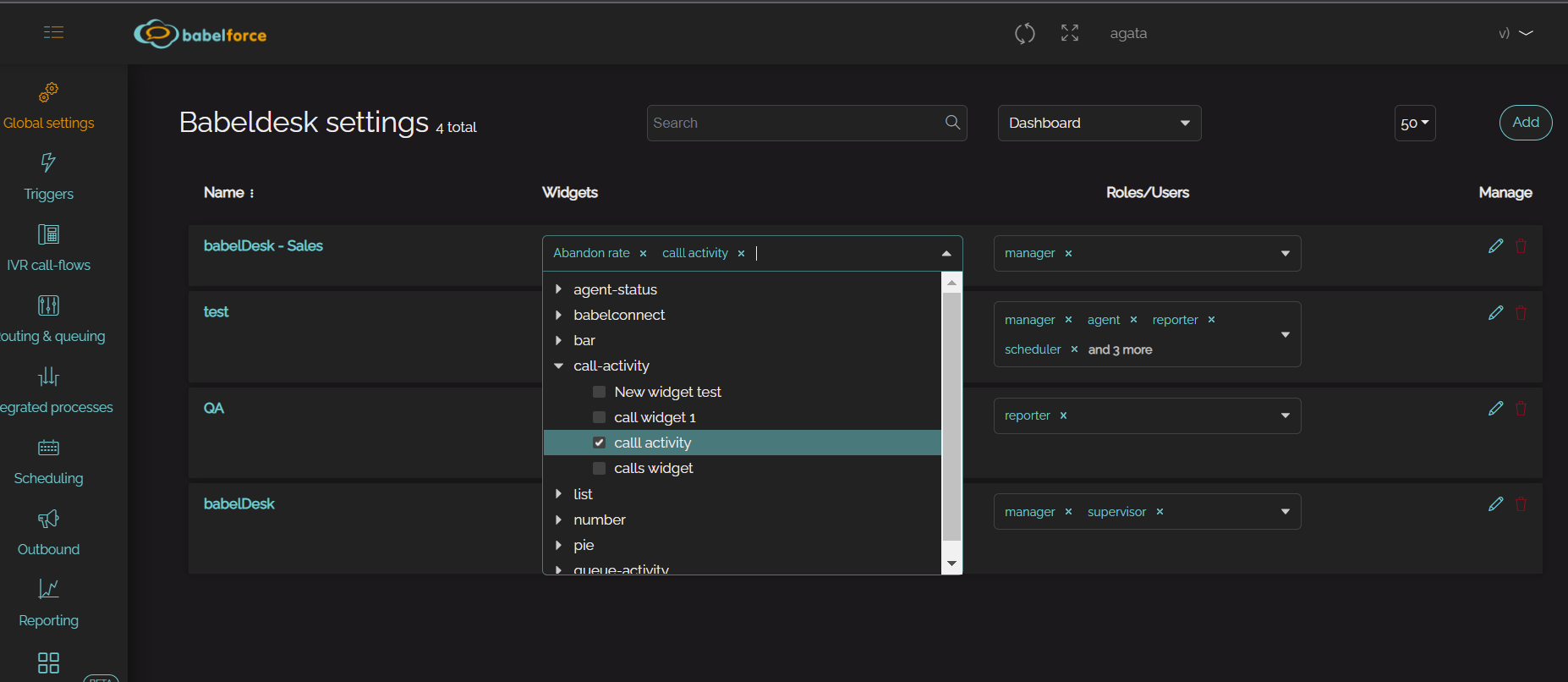 NOTE: in this view, you can only choose the widgets that you have already created for your account. If you haven't added any widgets yet, start from point 2.:
2. In the specific babelDesk view (babelDesk tab in the left-hand menu) - click the 'Manage' button in the upper right corner. You will see a new window with 3 icons that will allow you to create new widgets, select the existing ones, and manage the widgets: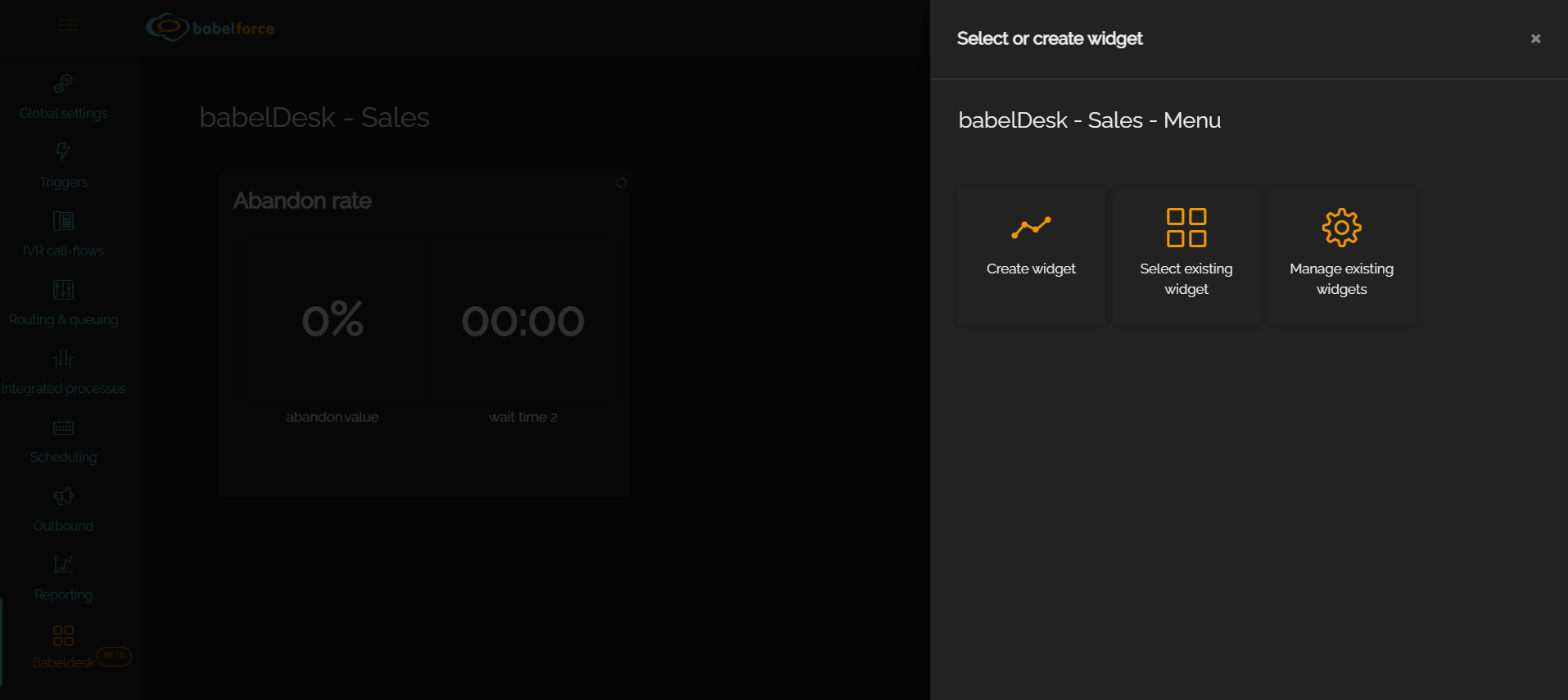 Selecting widgets is very simple - once you click on the icon, you will see a drop-down list with the widgets grouped by their types: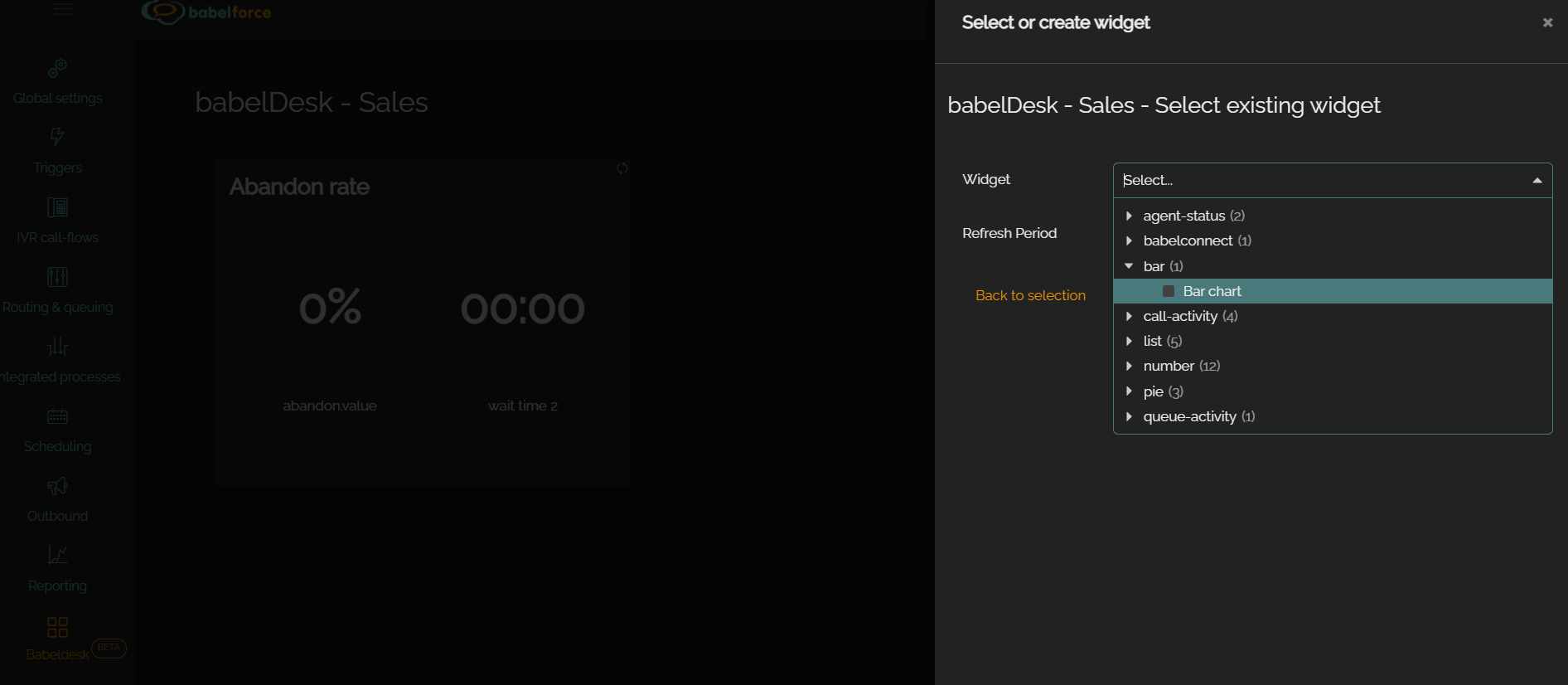 Click on the one you would like to add and confirm it with the 'Add' button at the bottom.
Creating new widgets
If you're starting from scratch, you will need to create a new widget. You can do it by clicking on the "Create widget" icon. Here you need to decide how your widget would look like - think about what you want achieve and who would use this specific widget.
Firstly, give it a name, and decide on the refresh period (how often the data should refresh). Then choose the widget type - the widget type you need depends on the information you want to show and its form. Each widget type will require additional settings or metrics to be chosen. We'll have a look at the examples in the next subsections.
Managing existing widgets
Under the 'Manage' section > 'Manage existing widgets' button you can also control all widgets added to your account. Click on the correct widget type and then choose the widget you want to manage from the drop-down list.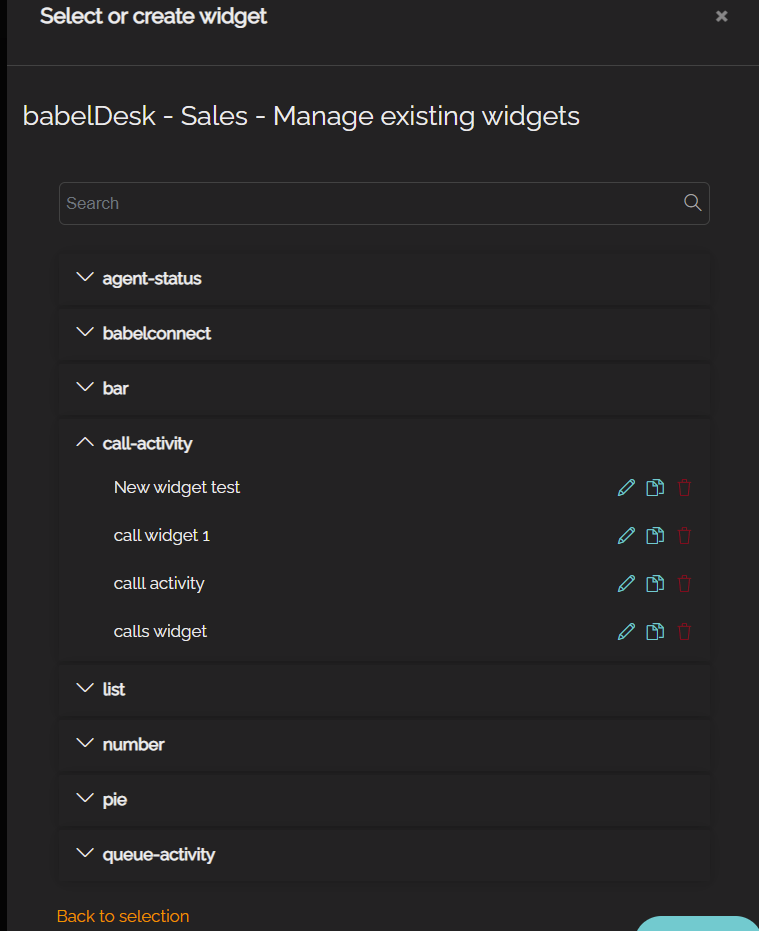 Using the icons on the right you can
- edit the widget (the pencil icon);
- copy the widget (the paper sheets icon);
- delete the widget (the trashbin icon).