A basic functionality of the babelforce platform is to assign tasks.
Tasks can be anything:
incoming calls
outgoing calls
outbound dialer calls
sms
tickets
actions
The most classic use case you find below: Open telephone tasks are assigned to either available or skilled agents. This scenario matches any inbound as well as outbound case. This way you can be sure that your team is engaged as efficiently and effectively as possible and can focus on the tasks they are trained to perform.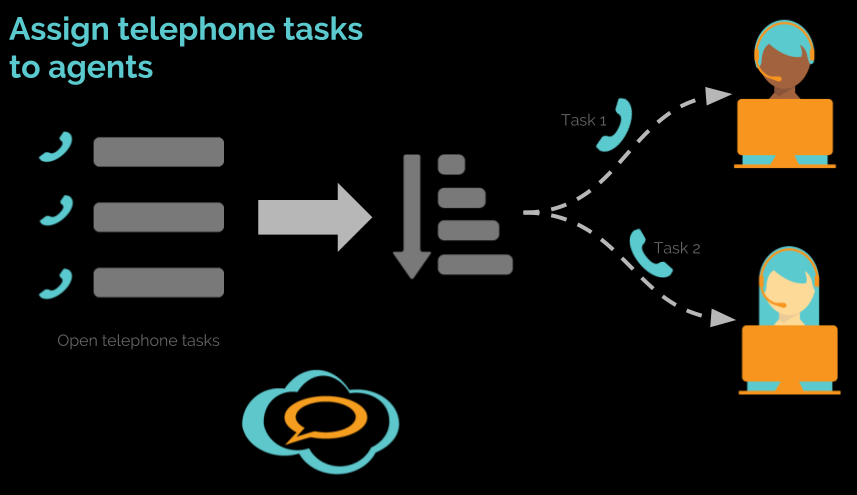 There are many ways of routing tasks with babelforce with different complexity:
These are only some of the many possibilities to have tasks assigned to agents.