With babelforce you not only have the option to receive calls via your own SIP trunk, you can also refer calls back to your own service.
To achieve this, you can use the "Transfer" module. Usually, the transfer module is used to transfer calls to any phone number, however, if you just enter a number as target, it will be send through the public phone system (PSTN) and you will be charged for every minute of the call.
Therefore, babelforce offers the option to transfer the call via a dial. A couple things are needed before you can go ahead:
Ensure to whitelist our domain. If you use our shared EU environment, the domain name is trunk.babelforce.com

We cannot offer an IP address for whitelisting as we use dynamic IPs

You need to know the expected SIP forwarding format that is expected by your provider

It could be a domain or an IP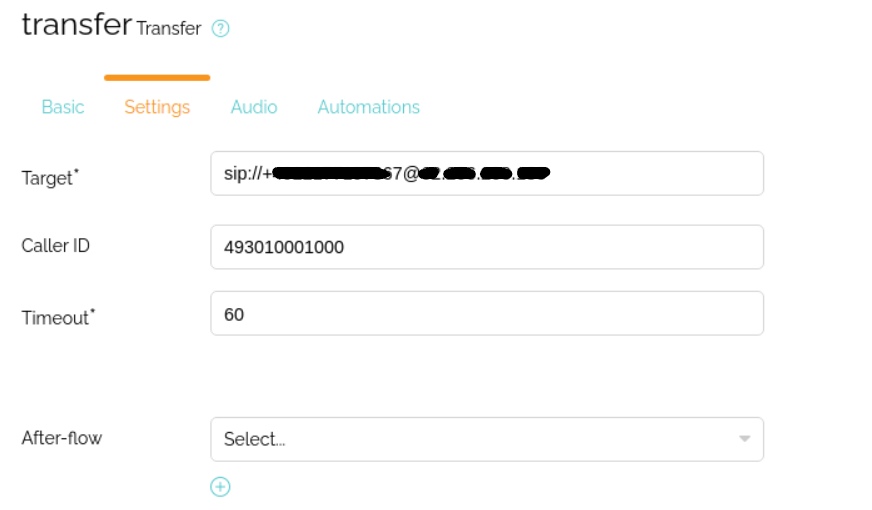 If you are planning on using this option, please get in touch with the babelforce support team. We will assist you in setting this up to ensure that all works as expected.