This article describes how to configure the Jitsi media client www.jitsi.org to work properly with the babelforce platform.
The guide provides step-by-step help to setup a new SIP account connection in Jitsi client.
You need the sip credentials for it that have been provided by babelforce to you.
Then just follow the steps one after each other.
Step 1
In Jitsi's top navigation menu look for preferences and click on it. The following window should appear:
If you setup Jitsi for the 1st time you won't see any SIP or XMPP account settings in the middle window.
Just click on the "Add" button on the bottom of the window to create a new account.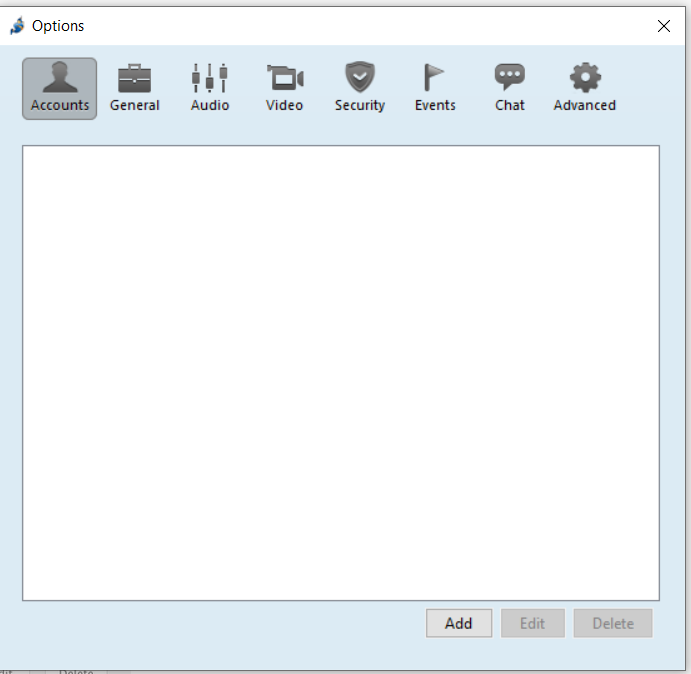 Step 2
A new window shows up. In the Network pop up list please choose "SIP" protocol. The window then looks like this - see below. Now click on the "Advanced" button on the bottom of the window.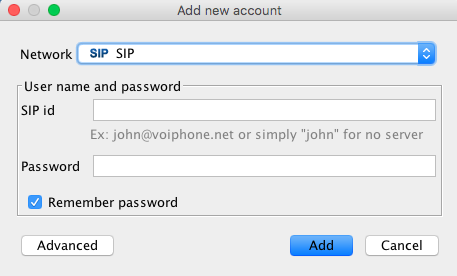 Step 3
A new window opens and allows to configure all the settings needed to setup the SIP connection.
Just click through all the tabs and change the settings as shown in the screenshots below.

For Agent ID Number (SIP ID) and password you need of course to insert your credentials that have been provided to you by babelforce. In the field display name you need to add your phone number that should be shown to the Calle.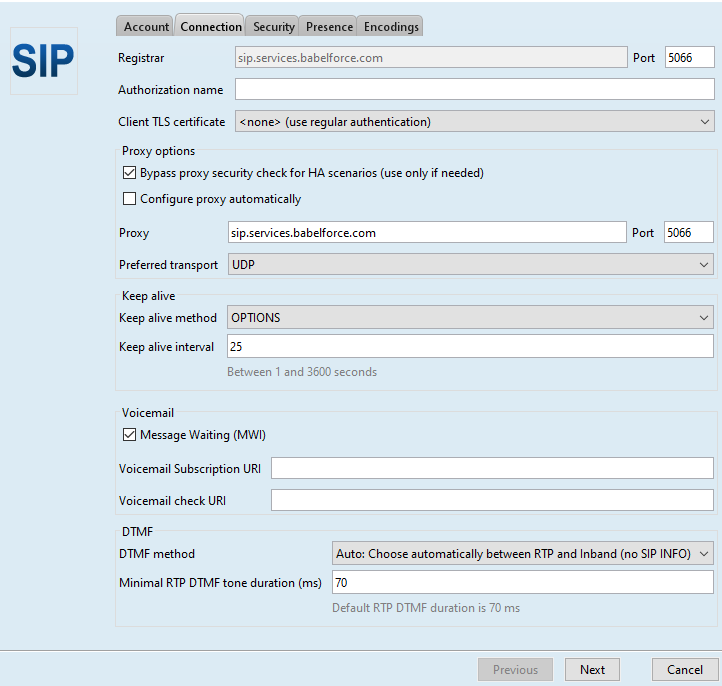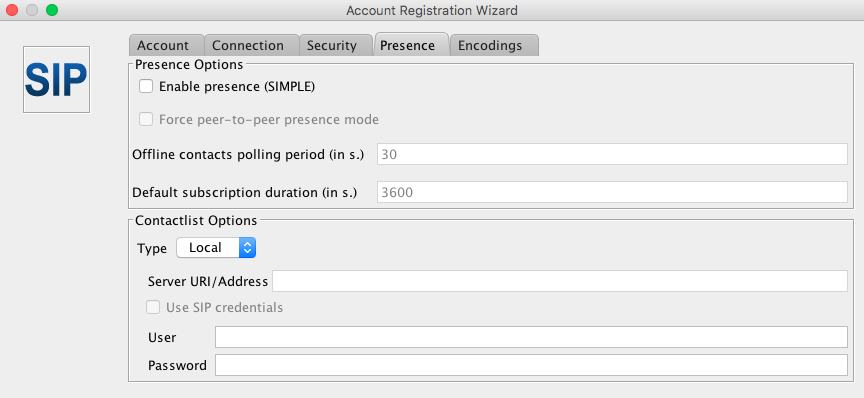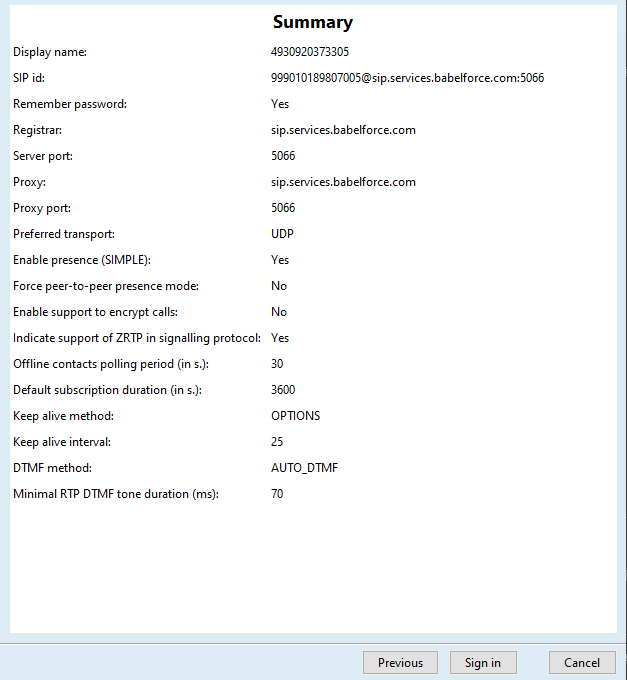 If you have gone through all the tabs and changed the settings as recommend then click on the "Next" button at the bottom of the window.
Step 4
You should see a summary of all the settings you've done. Besides your own Agent ID Number (SIP ID)settings it should look the same like in the screenshot below.
If all settings are correct, click on the "Sign in" button and you're done.
Step 5
Now your Jitsi phone should be registered with the babelforce platform and is ready to take phone calls.