You can immediately send outgoing SMS from babelConnect within Zendesk and have the customer's mobile number automatically added. Let me show you how.
Open a ticket in Zendesk. You should pick an end-user as requester who has a mobile number. As long as the right-hand side "apps" pane is open you should see something like this: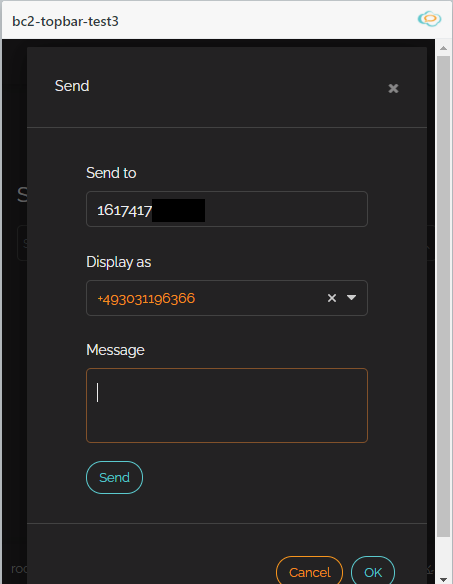 "Send to" is automatically filled using the mobile number of the ticket requester if you use babelConnect in Zendesk.
and
The "Display as" field will be automatically filled with the SMS inbound number you get from babelforce (assuming that it is already set up in services.babelforce.com).
Now you are ready to roll: Just type a message in the "Message Test" field and click send and it will be sent to the mobile number in the "Send to" field.
If you want to receive a ticket for each incoming SMS, just follow this guide, it shows an example integration for Zendesk.