Sugar CRM combines the functionality and mobility of a consumer app with the powerful business optimization processes that a traditional CRM offers. It offers a combination of Sales, Marketing and Support collaboration functionalities and provides access to all elements of the Sales pipeline.
To set up your SugarCRM integration in babelforce, two prerequisites are needed:
administrator access to your SugarCRM account
a babelforce customer account
First, let's look at the SugarCRM side:
Log into SugarCRM and click on your avatar on the top right. Then from the menu, choose Admin and go to the section "Developer Tools". There click on Configure API Platforms.
Add a new platform here. You can name it anything you like, but it should have no spaces (we named ours babelforce). It is simply the name of your integration on the SugarCRM side.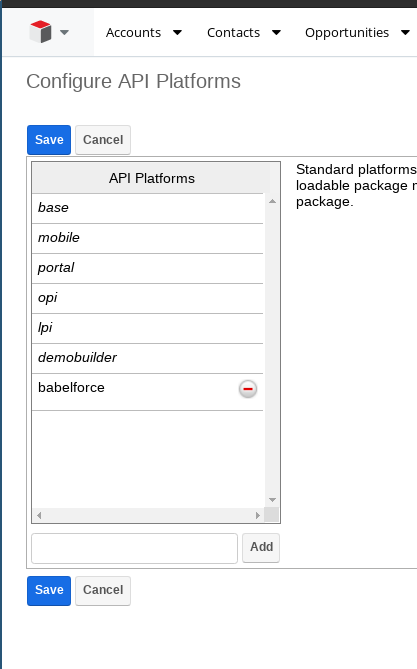 Now, let's move on to the babelforce part of the integration. Therefore, return to the manager, and add a new SugarCRM integration by going to Integrated processes > Integration > "add" and searching for the SugarCRM integration.
Under "Settings", enter your SugarCRM account domain and the name of the new API Platform you just configured. If you don't know which version of the API your SugarCRM instance uses, then v10 will be fine. Under "Authentication, enter your SugarCRM username and your password. It should look something like this: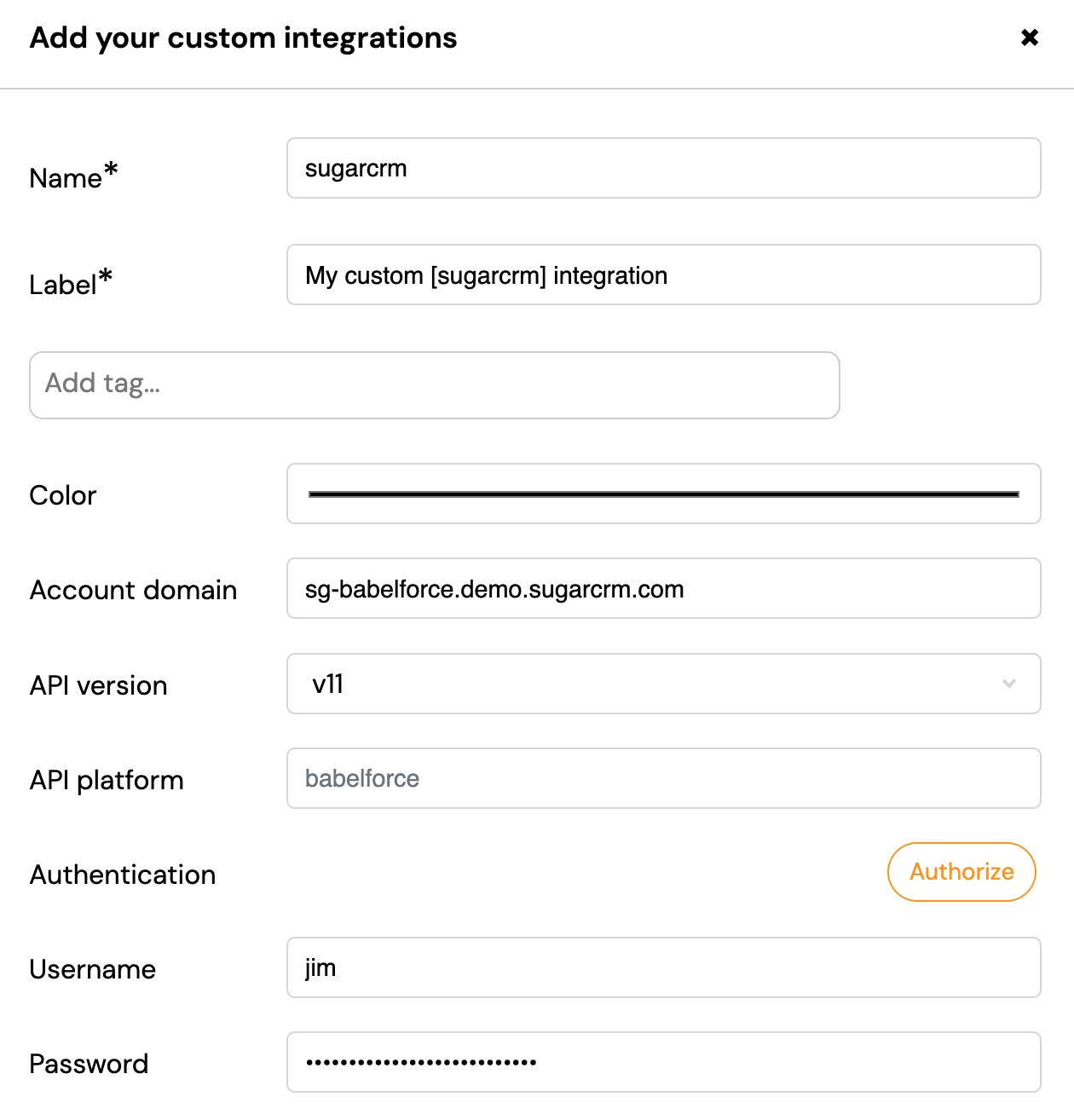 You should now get a success message if the details are correct.
Great, your're all set. So let's move to some instructions for setting up Automations for your SugarCRM integration. The next part of this article guides you through setting up an outbound dialer campaign for potential leads.