Having a large customer base often comes with challenges. Even though you might want to serve all customers equally there might be restrains or contract differences.
Presume you have customers with a full service contract and a phone Service Level Agreement of 20 seconds for 95% of all calls, meaning that you are contractually bound to answer the phone in almost all cases within 20 seconds. However, you have a large customer base of customers without this kind of contract. Your aim is to have those premium accounts served in any case.
Your customer service is trained to care for both, the normal and the VIP customer base. But how do you ensure that in case of emergency you are still able to meet your service level agreement with your premium customers?
With babelforce you could implement a quite simple solution.
Mark all VIP calls by asking customers for their customer ID or match the calling number with your data bases entries.
Ensure skill-based routing (none-VIP calls should only be forwarded to VIP trained staff if other agents are not available - this way your VIP staff is likely to be available if premium customers call).
Constantly check the volume - if the queue reaches a certain limit, have all non-VIP customers automatically forwarded to self-service.
This allows you to fully focus on your premium accounts if volume increases.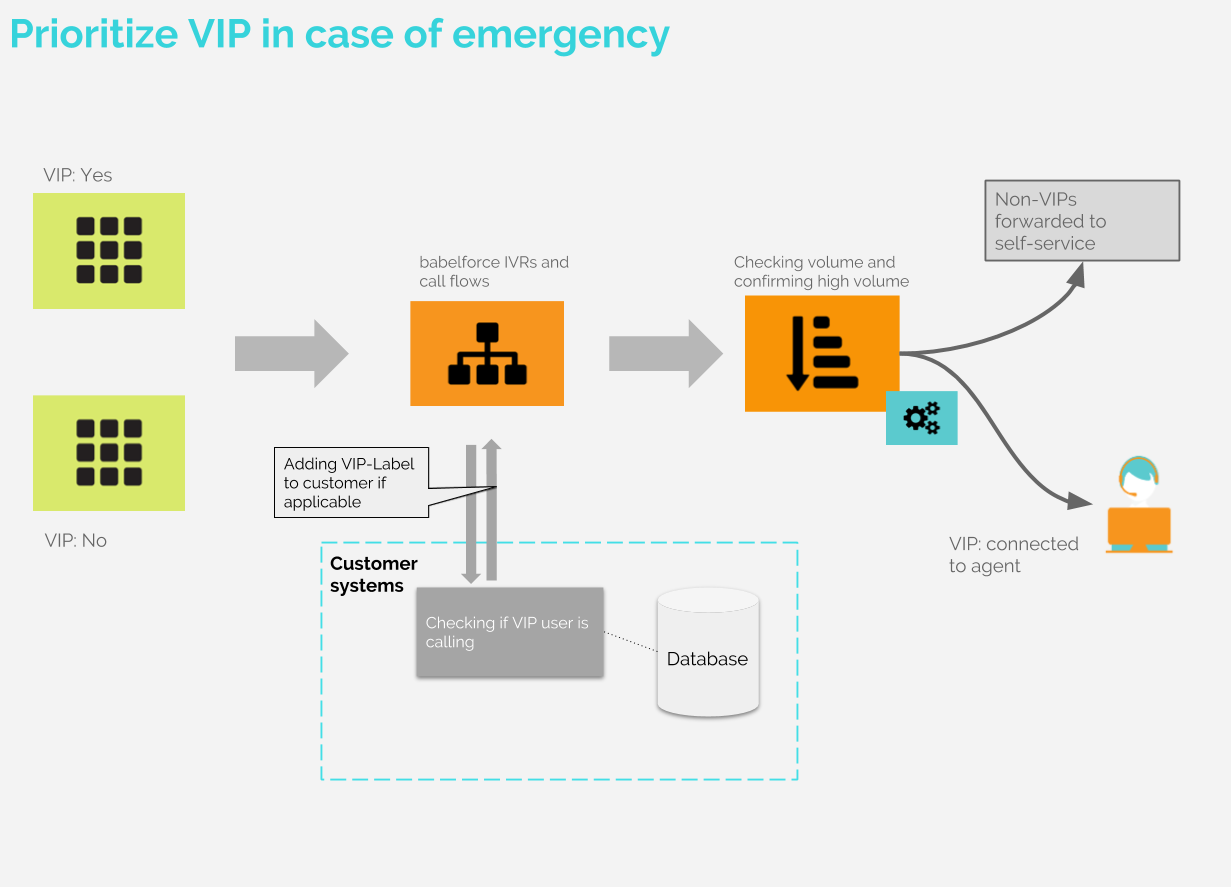 This is how you could set this up with babelforce: