The babelforce dialer is an easy to use tool, accessible via the Manager app (go to Outbound and then either select Campaigns or Lists, see screenshot on the left-hand side).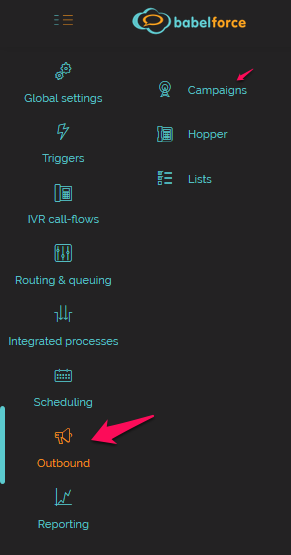 This particular section gives you an overview of its basic functionalities. We will dive deeper into each of the topics in the subsections.
In the next section, 4.2.1, we will introduce you to campaigns and lists. Everything you need to know will be explained.
If you prefer a more techie approach, no problem - our dialer is accessible via API. We will cover the details in 4.4 and point you to further articles in our help center.
To use the babelforce dialer, your agents will need an Agent ID Number provided by babelforce. So in case your service is running on your own phone numbers (DiDs), make sure to get in touch with the Success team - they can provide you with Agent ID Numbers. Moreover, to access outbound campaigns, the babelforce team needs to enable each Agent ID number to access the dialer service. So if you are planning on using the dialer, in any case, get in touch with us via success@babelforce.com to get your team started.
As soon as the Agent ID Number have been configured, your agents can join outbound campaigns via the dialer section of babelConnect. We will brief you on the details of this babelConnect functionality in section 4.2.2.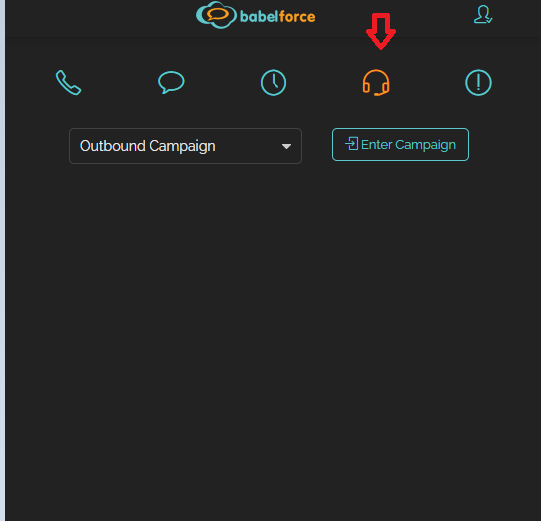 And finally, you will learn all about Recycling Rules, Alternative Dialing and Call Outcome in section 4.2.3. These three functionalities come with the babelforce dialer. They comprise all automatic rules concerning the call frequency over time if a lead wasn't reached. Also, they define which alternative call scenarios every lead has. These also comprise options for the agent to select the outcome of a call. All of these topics are very important for your own dialer process so make sure to review this particular section carefully.
Now that you got an overview of the upcoming three sections, let's dive into the first one: Lists and Campaigns.