This article explains how to synchronise agents and groups from Zendesk to your babelforce account. If you haven't yet added your Zendesk integration - you can find an article here.
As soon as your integration accesses Zendesk, it will find all agents and groups. Go to Integrated Processes > Integrations and in the particular Zendesk integration, click on the small loupe.

You will first see the list of available agents and their Zendesk roll: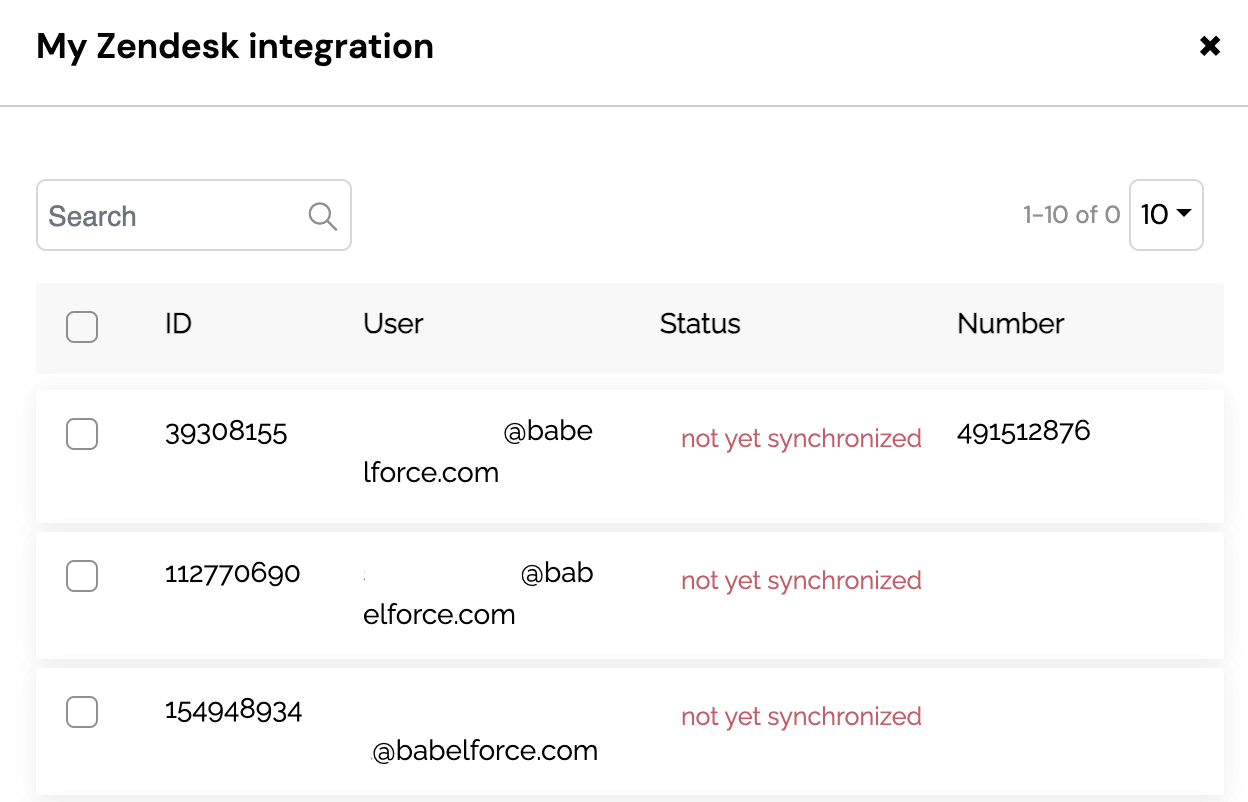 Select the agents you would like to synchronize and click on "Synchronise user". It will then add all the agents to the babelforce Agent set.
If any of the agents you try to add clashes with an existing agent that you created in babelforce, you will get a little warning, e.g. that the phone number or the email of the specific agent is not unique. These clashing agents will then not be synchronised. You can then decide to fix the clash either by changing the agent already in babelforce or the agent in Zendesk.