Similar to achiving full integration for outbound calls, you can achieve full integration for SMS. This article describes the procedure to attach SMS messages sent with babelConnect as an "internal note" to an open Zendesk ticket.
Therefore we need an Automation which updates a ticket whenever an SMS is sent. It looks like this:

​​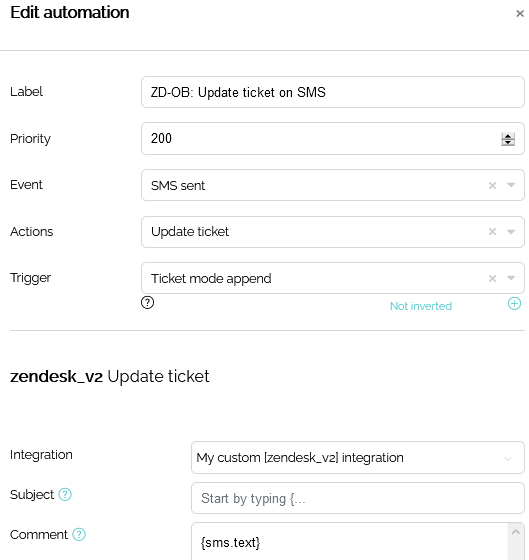 ​

The Trigger which has to be inserted is the following one:
​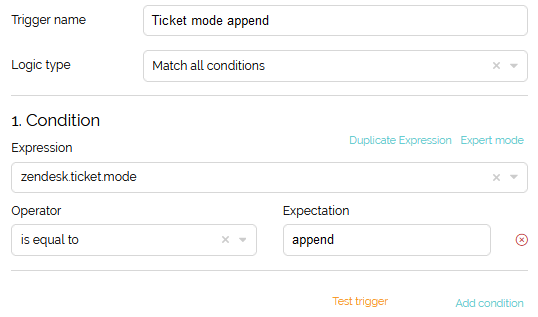 Great, you can now attach your outbound SMS to your Zendesk tickets.