The diagram below summarizes the automated call-handling available in a standard babelEnterprise account. Smaller contact center teams or sub-groups within larger teams usually configure their IVR using this set of apps or modules.
The core call handling is as follows:
If agents are available, welcome the caller and lead them almost immediately to the agent
If agents are not available, offer an alternative to allow the caller to leave information, e.g. request a callback or leave a voicemail
In addition, babelforce offers the possibility to allow callers to opt-out of call recording, in order to be compliant in certain territories.
Whenever a call enters the queue, the babelforce platform tries to reach an available agent (depending on the queue settings for agent availability) until one agent takes the call. If you integrated babelforce with a helpdesk, then the agent who answers the incoming call will receive a call ticket at the same time.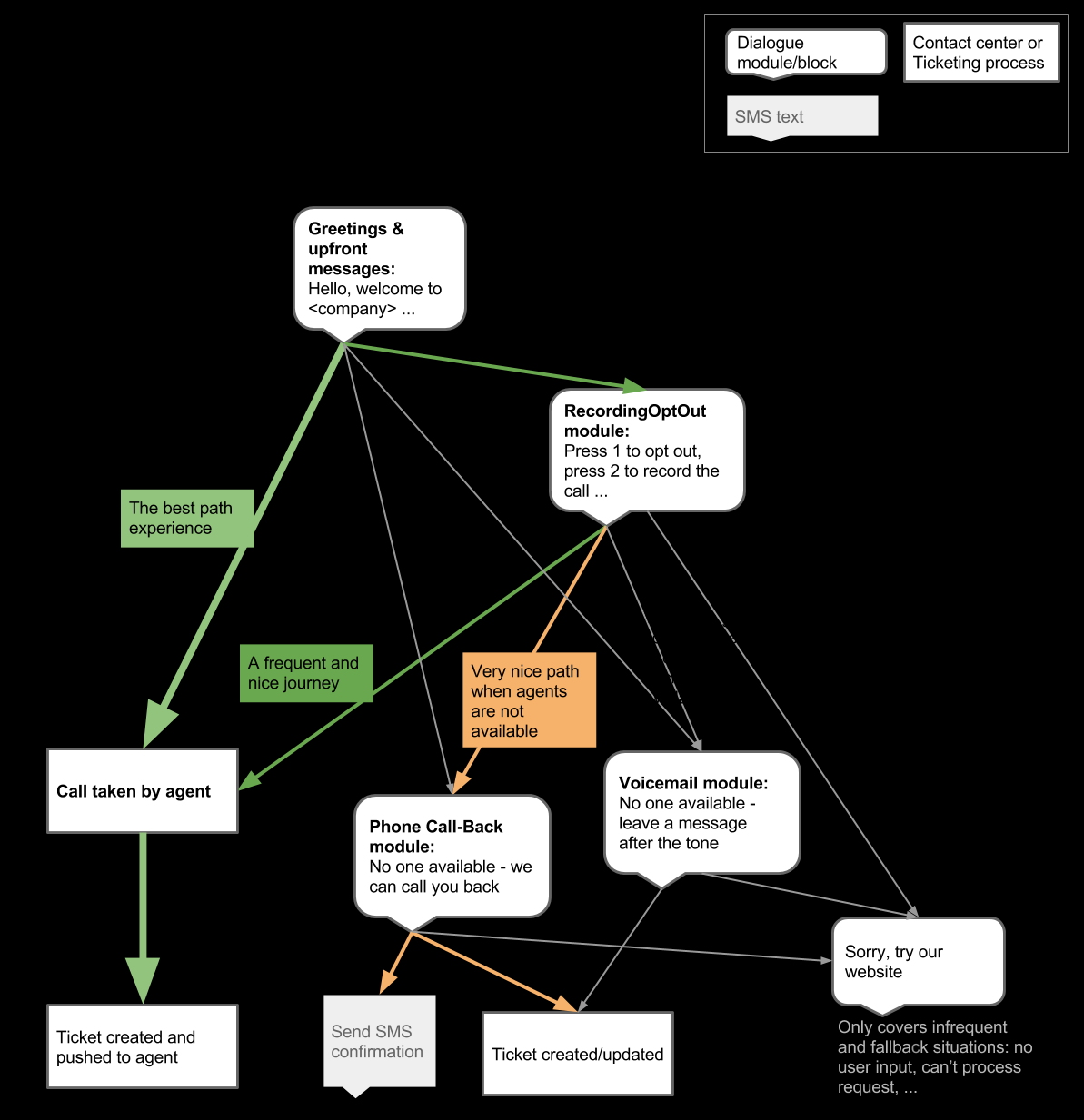 If you require a different call-handling (e.g. IVR menus that influence routing, group and/or skill-based routing to agents and/or web to call center integration, ...) feel free to try these as well. babelforce is a completely programmable contact and service solution: if you can imagine it, you can do it :-)