Managers in contact centers often have to deal with various issues, like
Utilization of the team
Keeping the team happy
Avoiding long wait times for customers
Increasing customer happiness
Being cost efficient
etc.
Sometimes, these interests can interfere with each other and it is tough to find the best balance.
Having an efficient and flexible routing might be the best way to combine all of these conflicting goals. There are many ways to optimize routing - some basics are to stick to opening hours and holidays. A caller should not be routed to a queue if the service is closed.
But there are many more options to increase the quality of your service and avoid conflicts of objectives. For instance, you could offer a different routing if all your agents are in a call or if you have more than, let's say, 20 customers waiting* in your queue. In this case, you could check whether or not the caller is a VIP or any other important customer. If they are not, they could be forwarded to self-service options, call-backs or voicemail. If they are VIP, have them connected to one of your specialized VIP agents to ensure that they get personalized support despite high volume.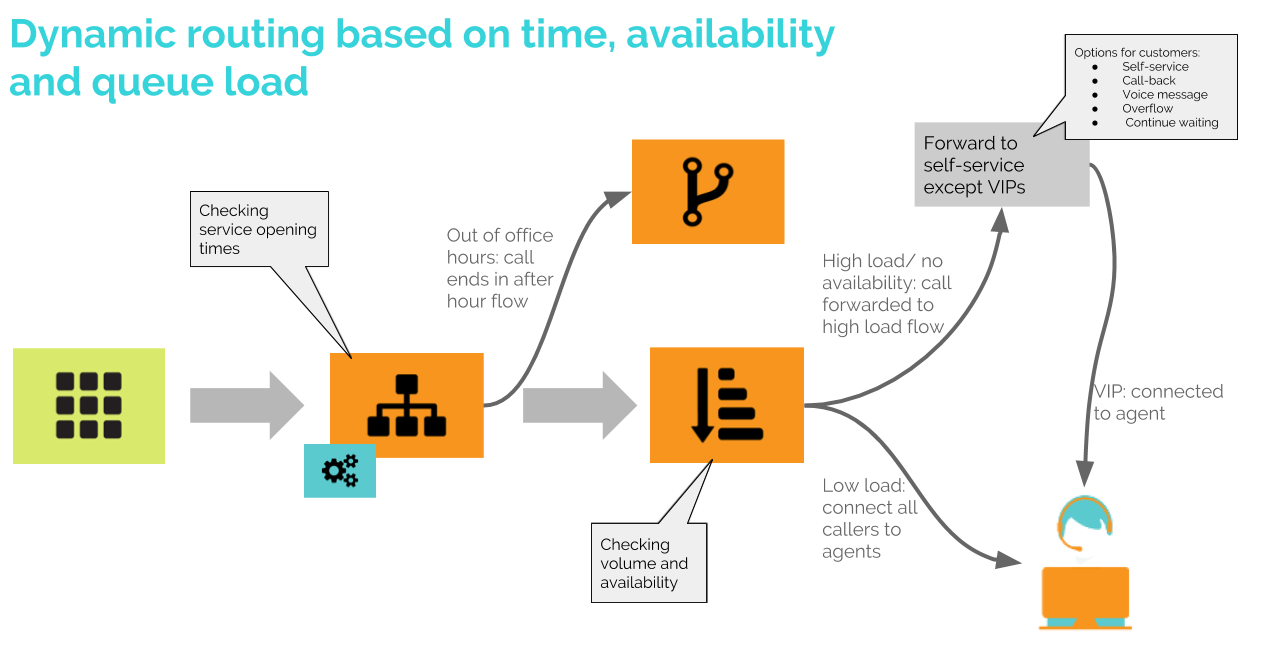 Let me briefly explain how you could achieve this with babelforce.
And that's it! Have fun designing routing options to improve your agent and customer happiness as well as your budget.
* This number of waiting customer is random. Before deciding on implementing such thresholds we always recommend careful data analysis that takes into account available agents per shift and average call volume.